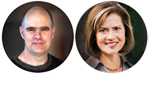 October 22
Program Description
As we begin to emerge from the pandemic, we invite you to join us for five full days of training in Mindful Self-Compassion just 90 minutes north of Seattle. Designed especially for those who have found attending an 8-week class difficult to schedule, this 5-day residential course includes all of the content of our popular 8-week MSC program offered in a peaceful retreat setting.
In MSC you will learn:
How to stop being so hard on yourself
How to handle difficult emotions with greater ease
How to motivate yourself with encouragement rather than criticism
How to transform difficult relations, both old and new
Mindfulness and self-compassion practices for home and everyday life
The theory and research behind mindful self-compassion
Tools to manage caregiver fatigue
How to become your own best teacher
More info on Mindful Self-Compassion is available here. Before registering, please watch this video, under "What Are Our Classes Like?" in the FAQs, from Executive Director Tim Burnett.
See What to Expect at Residential Courses for more information about our multi-day trainings.
This adult training is open to the general public. Come join us!
SCHEDULE
Starts Friday, October 22 with 4 – 5 PM check-in.
Closes Wednesday, October 27, by 2 PM.
Morning and afternoon 3-hour classroom sessions daily.
Optional early morning meditation.
Flexible evenings to integrate the learning.
Note: This is not a silent meditation retreat but an interactive residential training which includes instruction, meditation, and periods of silence.
Commuting: Although commuter attendance is possible, we highly encourage you to stay on site. This makes for a much more complete and valuable experience. We strongly recommend that the commuter option only be considered by those living within a reliable 30-minute maximum travel time of the retreat site.
We ask that all participants be fully COVID-19 vaccinated to attend in-person events.
SCHEDULE
Friday, October 22 at 5pm – Wednesday, October 27 at 2pm
TEACHERS
Tim Burnett and Catherine Duffy
LOCATION
Samish Island Campground and Retreat Center
COST
Tuition is offered on a sliding scale ($720-$1350). We also offer payment plans and a limited number of scholarships for each program. No need to apply; simply choose the amount that's right for your budget. Food, lodging, and teachings are included in our all-inclusive registration fees. There is an additional surcharge ($50-$100) for some lodging options (see below).
Register for this program
Return To Previous Page