About Mindfulness Northwest
​Mindfulness Northwest offers heartfelt, caring, evidence-based instruction to communities and organizations throughout the Pacific Northwest.
Mindfulness is the simple yet powerful ability to attend more fully to present moment experience. Cultivating mindfulness can improve mental and physical health, deepen kindness and compassion, and incline the mind toward joy.
We offer courses, workshops, and presentations for both individual community members and organizations. Visit our PROGRAMS page for a complete schedule, or check out FOR ORGANIZATIONS to bring mindfulness to your workplace or group.
Our mission is to make top-quality mindfulness and compassion training accessible to communities and organizations in the Pacific Northwest. Internally, we strive to be true to the mindfulness principles of cultivating truth, inclusion, and compassion.
Founded in 2011, Mindfulness Northwest is a 501(c)(3) tax-exempt non-profit. All donations to Mindfulness Northwest are tax deductible to the fullest extent of the law.
Our programs originate in the beautiful Pacific Northwest, home to the Coast Salish people since time immemorial. We humbly acknowledge that we are here as a result of colonialism. We are grateful to the Lhaq'te'mish (Lummi Nation), Nuxwsá7aq (Nooksack), Dxʷdəwʔabš (Duwamish), and our other native neighbors for their ongoing leadership and advocacy on behalf of our common home.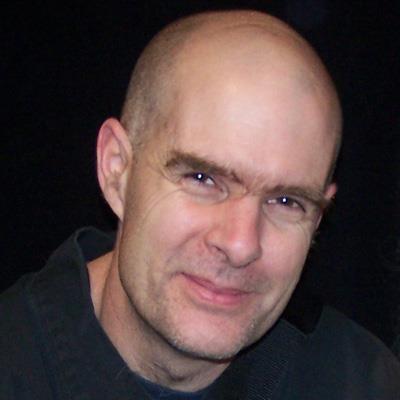 Rev. Tim Burnett
(he/him) Executive Director, Founder, Guiding Teacher
tim@mindfulnessnorthwest.com | 360-830-6439 x1
Tim founded MIndfulness Northwest in 2011 with the hope of offering the transformational practices he'd learned as a student of Zen Buddhism much more widely to the community. He is a certified teacher of Mindfulness-Based Stress Reduction (MBSR), Mindful Self-Compassion (MSC), and Compassion Cultivation Training (CCT). Tim created our innovative Mindfulness Teacher Training Program in 2013 and co-created our MBSR Teacher Training Program in 2018. A meditator since his teenage years, Tim's background in traditional Dharma practice informs his mindfulness work. Ordained as a Soto Zen priest in 2000, he apprenticed with Zen teacher Zoketsu Norman Fischer and is the Guiding Teacher of Red Cedar Zen Community in Bellingham. Former jobs include educator, carpenter, software developer, and scientist. When not in the classroom, you might find him hiking, paddling, or birding.
Teresa Johnson
(she/her) Programs Coordinator, Teacher, Senior Administrator
teresa@mindfulnessnorthwest.com | 360-830-6439 x2
Teresa is dedicated to supporting youth and families, professionally and as a community volunteer.  She is a certified teacher of Mindfulness-Based Stress Reduction (MBSR), has worked for many years in non-profit administration for organizations with heart, and holds a BA in Secondary Education. Teresa has educated parents and youth of all ages, from classrooms to summer camp. Facilitating and witnessing inner growth bring Teresa great joy, and she's excited about the many opportunities to do this in her roles with Mindfulness Northwest.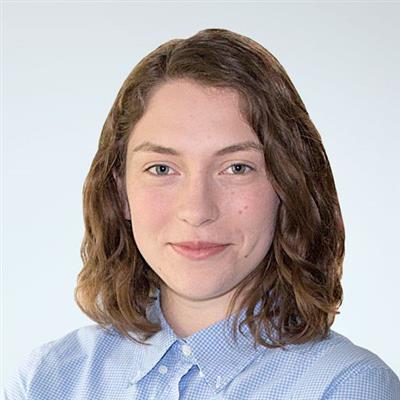 Ellen Zocher
(she/they) EVENTS COORDINATOR, OPERATIONS COORDINATOR
ellen@mindfulnessnorthwest.com | 360-830-6439 x3
Ellen is a MNW superfan with over 200 hours of experience in our programs, and backgrounds in political organizing, project coordination and small-business operations. She believes that cultivating fierce compassion for self and others is necessary for our collective liberation. She is thrilled to be in community with the incredible humans on this team who continue to teach her so much about how to be.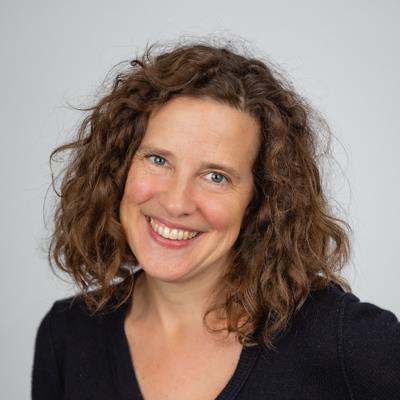 Carolyn McCarthy
(she/her) Diversity & Inclusion Coordinator, Teacher
carolyn@mindfulnessnorthwest.com | 360-830-6439 x6
Carolyn is a lifelong writer and performer who cultivates attentiveness and joy. With a degree in Latin American Studies and Women's Studies, she uses mindfulness to support the work of social justice, turning toward the difficult within and without. Carolyn is a certified teacher of Mindful Self-Compassion (MSC) and Mindfulness-Based Stress Reduction (MBSR). Zest, warmth, and wit enliven her teaching. Core practices: sitting meditation, time outside, solo living room dance parties. Visit her online at www.carolynmcc.com.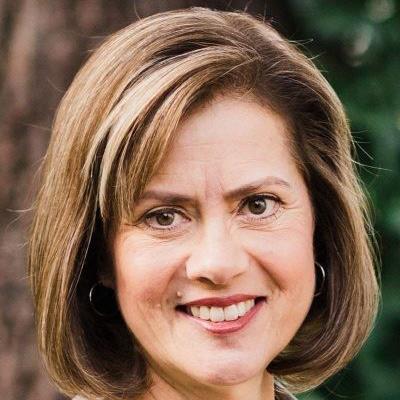 Catherine Duffy
(she/her) Newsletter Editor, Teacher
catherine@mindfulnessnorthwest.com | 360-830-6439 x5
When a family member was diagnosed with borderline personality disorder in 2012, Catherine began studying and practicing mindfulness. That passion soon led to completion of both of Mindfulness Northwest's teacher training programs and much other devoted training. Catherine is certified to teach Mindfulness-Based Stress Reduction (MBSR) and Mindful Self-Compassion (MSC). The mother of four grown children — one of whom lives with developmental disabilities — and a grandmother, Catherine continues to learn the value of pausing, taking a breath, and inviting quiet moments to reset and refresh. Her supportive teaching helps participants find a place of calm amid the challenges of everyday life.
Ed Wayt
(he/him) Bookkeeper, Tech Wrangler
ed@mindfulnessnorthwest.com | 360-830-6439 x705
After disengaging from the tech industry, Ed traveled a winding path, eventually ordaining as a monk in the Plum Village tradition of Thich Nhat Hanh. After three years in that practice, he moved to Bellingham, where he explores a vibrant, authentic, communal urban life. He enjoys investigating the role of will and grace in everyday life, likes to dance and play, tends to be way too serious, and is an active community organizer.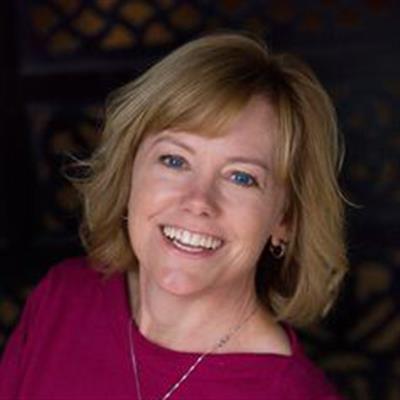 Karen Schwisow
(she/her) Senior Teacher, Director of MBSR Teacher Training
karen@mindfulnessnorthwest.com | 360-830-6439 x4
Karen Schwisow is a certified MBSR teacher through the Center for Mindfulness at the University of Massachusetts Medical Center and has completed Therapeutic Yoga Training through Subtle Yoga Asheville, NC. She co-created and serves as Director for the MBSR Teacher Training Program. She's been teaching yoga and meditation in hospitals, medical clinics, community and government organizations since 2005. Through compassionate listening, authenticity, and humor she creates a welcoming container that empowers participants to experience their own innate ability to thrive. For over a decade she has delighted in mentoring teachers as they develop their ability to support others in this profound work.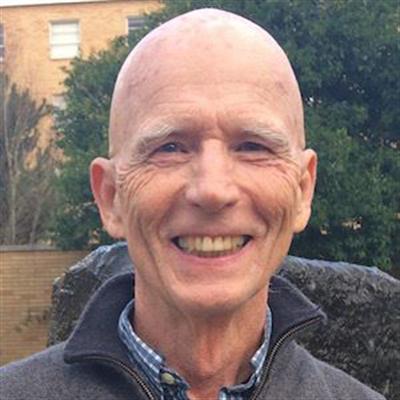 Richard Johnson 
(he/him) Senior Teacher
richard@mindfulnessnorthwest.com | 360-830-6439 x0
Richard is inspired by the way participants change and even transform their lives through their mindfulness and compassion practices. This passion led him to certification as a teacher of MIndfulness-Based Stress Reduction. He has taught university and community classes for over 50 years, and practiced meditation for over 40 years. Richard is a member of Zen Master Thich Nhat Hanh's Order of Interbeing, a group of monastics and lay practitioners dedicated to mindfulness, compassion, and long-term social transformation.
Beth Glosten, M.D. 
(she/her) Teacher
beth@mindfulnessnorthwest.com | 360-830-6439 x702
Beth attended the University of Washington School of Medicine and had an academic anesthesiology career until physical issues prompted her to step back from that hectic life. She studied pilates, and through this system embraced moving mindfully. She was drawn to meditation several years ago and found it meshed naturally with her approach to teaching movement: turn focus inward to listen to, and befriend, one's self. From this place, growth and healing are possible. This journey led her to Mindfulness Northwest where she completed both of our teacher training programs and became certified as a teacher of Mindfulness-Based Stress Reduction (MBSR). Beth particularly appreciates being able to serve fellow healthcare providers in our Mindfuless for Healthcare program.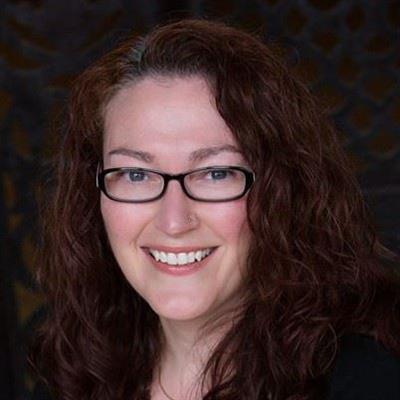 Holly Bond
(she/her) Teacher
holly@mindfulnessnorthwest.com | 360-830-6439 x709
Holly is devoted to serving disenfranchised populations. She began her career in HIV education, then moved to advocacy for survivors of abuse and assault, followed by a brief stint in animal welfare. Holly is a qualified teacher of Mindfulness-Based Stress Reduction (MBSR) and a registered yoga teacher. She holds a Master's degree in Training, Coaching, and Development from the University of Louisville in Kentucky. In her free time, she enjoys reading, writing, dance, and archery.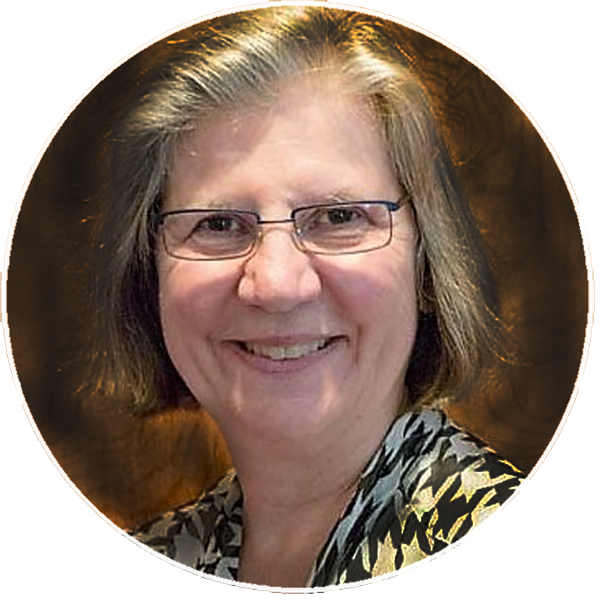 Cheryl Beighle
(she/her) Teacher
cheryl@mindfulnessnorthwest.com | 360-830-6439 x704
Cheryl has been a pediatrician in Snohomish County for 37 years. Her focus has been the mind body connection to illness and emotions. She studied with the Center for Mindfulness at the University of Massachusetts and is credentialed as a MBSR teacher. She has taught MBSR for 8 years. She now teaches with Mindfulness Northwest to support educators of young children with their personal lives and the children they work with. She also teaches mindfulness to clinicians at The Everett Clinic and The Polyclinic.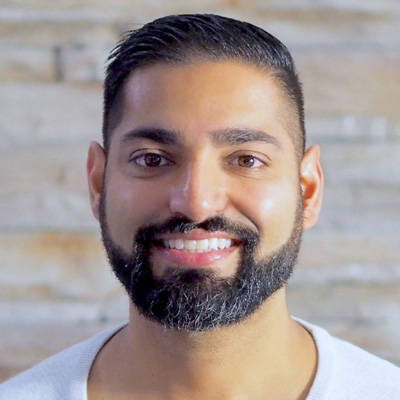 Amandeep Jassal
(he/him) Visiting Teacher
A born, bred, and resident Canadian with family roots in the Punjab region of India, Amandeep discovered the benefits of meditation practice in 2015, eventually becoming teacher-trained in Mindful Self-Compassion and Mindfulness-Based Stress Reduction. Amandeep graduated from the University of British Columbia and holds his Bachelor's Degree in Psychology and his Masters in Clinical Social Work. Amandeep is privileged to work in a helping role, providing compassionate and gentle therapy to adolescents, adults, and families in various settings including post-secondary institutions, government, non-profits, and private practice. Visit Amandeep here: www.mindclinic.ca
Annie Shull
(she/her) Visiting Teacher
Endurance running and an impending surgery led Annie to explore mindfulness meditation. After self-study for 12 years, Annie launched into teacher training in 2017 with the goal of bringing mindfulness to others. She is a certified Mindfulness Meditation Instructor and Mindfulness-Based Stress Reduction Teacher-in-Training. After two decades of curriculum development and marketing experience in the tech sector and wine industry, Annie combines her passion for teaching and sharing the relief that can be found in the simplest of mindfulness practices, especially delighting in everyday mindfulness moments.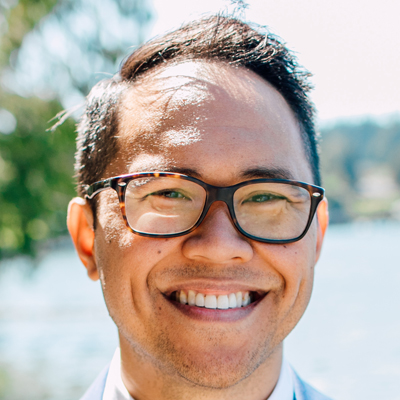 RJ Rongcal (he/him)
(he/him) Visiting Teacher
RJ believes deeply in the strength and vastness of each person's mind and heart. He has practiced and studied mindfulness in both spiritual and secular settings, including completion of our Mindfulness Teacher-Training Program and a 9-month residency at Gampo Abbey where he lived as a Buddhist monk. RJ is a certified Mindulness Teacher and a MBSR Teacher-In-Training. When RJ's not nerding out about mindfulness and meditation, he's probably busy with one of his other passions: teaching 2nd grade, playing guitar, or spending time with his pulchritudinous wife, Jamie. You can learn more about him through his teaching and writing at www.mindfulmomentswa.com.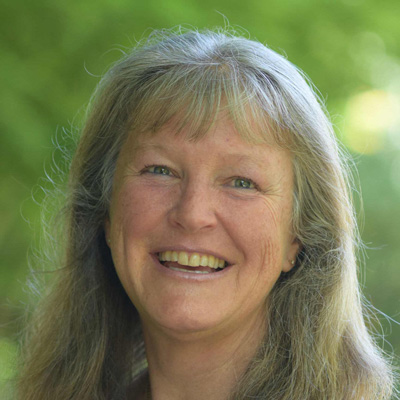 Raizelah Bayen 
(she/her) Visiting Teacher
Founder and Director of Open Pathways Institute for Integrative Massage, Raizelah has been teaching massage, yoga and wellness workshops for over 20 years. She is a registered yoga teacher and a nationally approved massage CE teacher. Her teaching style is grounded in Zen Buddhist breath meditation and body awareness practices. As a yoga teacher and bodyworker, Raizelah is most passionate about teaching embodiment as a path to presence. With a broad background in the healing arts, she brings to mindfulness workshops a variety of holistic self-care techniques that support your deepening connection to body, mind and heart.

<
<!— Tim Burnett - Mindfulness is Accessible to Everyone ->
Board of Directors
CLAUDIA FINKELSTEIN, M.D.C.M.
TOI GEIL, PH.D.
GLENN HERLINGER
MICHAEL KELBERER
REV. TIM BURNETT, EXECUTIVE DIRECTOR
Our COVID Policy
UPDATED October 4, 2022
Our COVID-19 policy is designed to balance our commitment to accessibility of mindfulness training with the safety of our participants and the communities they return to after attending a Mindfulness Northwest in-person event.
Stay home if you are ill: If you are experiencing symptoms consistent with COVID-19, you should not attend. Should COVID-like symptoms begin during an event, notify a training leader immediately.
Full social distancing isn't always practical in the venues we use. We will spread out as reasonable. Look to your instructor for guidance.
Mask wearing: currently RECOMMENDED. Always mask if you have had any recent exposure to Covid, are immunocompromised, or are in close contact with immunocompromised others. If you do choose to mask, make it count: N95 or KN95 masks have been shown to reduce viral spread much more effectively than cloth or surgical masks.
Masking requirement is subject to change: Masking requirements are based on CDC guidelines (current levels) and State and Country recommendations. CDC guidelines are responsive to current Community Covid Levels (High, Medium, or Low). Mask wearing is required when the Community Covid Level for that county becomes High. Currently (October 4, 2022) CDC levels are Low for the counties we work in and indoor masking is optional per CDC.
Masking by your teacher: At either optional or recommended masking level we do allow our teachers to be unmasked when speaking so that you can hear them better. When masking is required it is required for everyone, including the teacher.
Testing requirement for overnight programs: For our overnight retreats and trainings, a negative home COVID-19 test result is required. Please self-administer this test before arriving at the venue. 
Our Non-Discrimination Policy
We are honored to support each participant in their mindfulness practice. Mindfulness Northwest does not and shall not discriminate on the basis of race, color, religion (creed), gender, gender expression, age, national origin (ancestry), disability, marital status, sexual orientation, or military status, in any of its activities or operations. We are committed to providing an inclusive and welcoming environment for all of our staff, students, and clients.
You are welcome here
YOU ARE WELCOME HERE
Everyone is welcome at Mindfulness Northwest, regardless of race, religion, age, ability, gender expression, who you love, what you believe -- everyone. We at Mindfulness NW work hard to make our spaces safe for all, and we thank you for joining us with that same intention.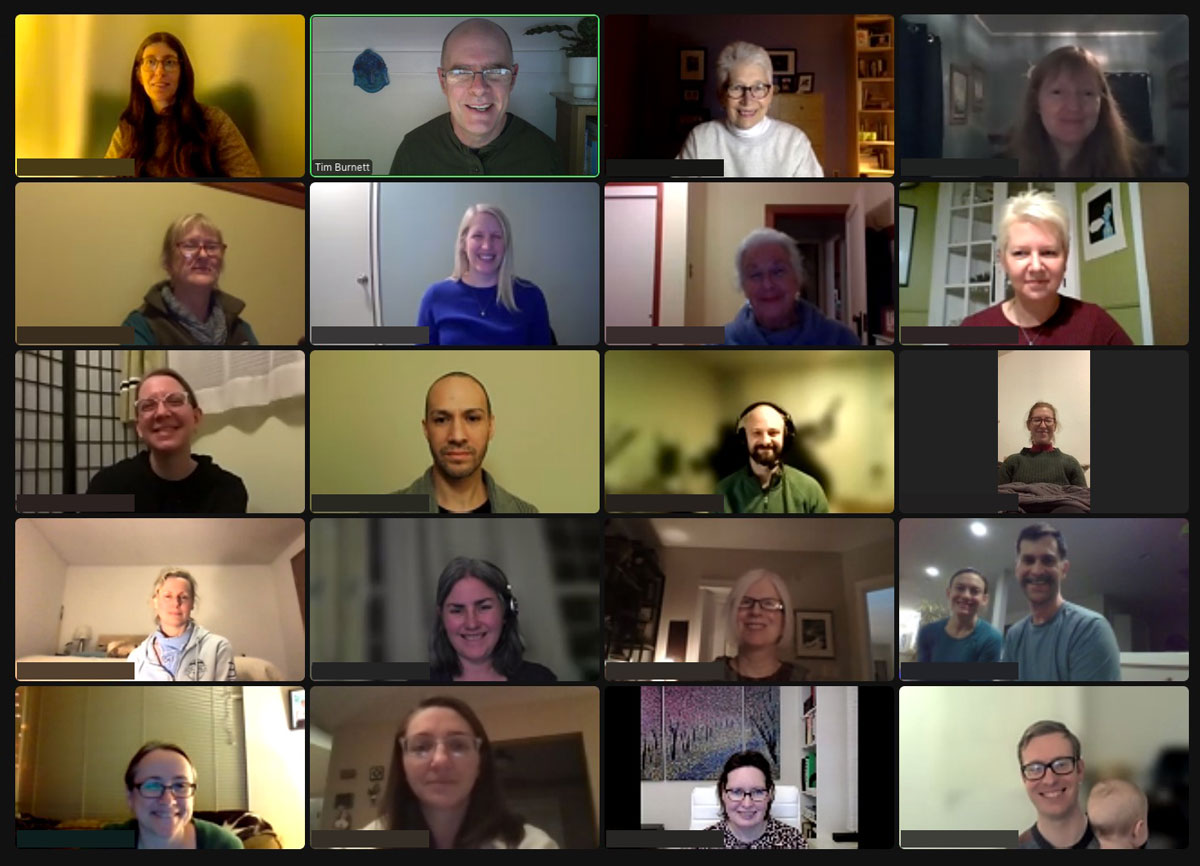 Payment Plans & Sliding Scale Pricing
Payment Plans
You may pay your tuition with 4 monthly interest-free payments at Checkout. You will be redirected to Partial.ly, a 3rd party online payment plan service. Your first payment is made now, the remaining 3 are withdrawn on the same day of the month that you registered. Questions? Contact Partial.ly Support.

Sliding Scale Pricing
As part of our non-profit commitment to accessibility, we offer a sliding scale fee for most of our courses, workshops, retreats, and trainings. You may choose the fee that matches your budget; there is no application or screening process.
Our intention is to make our offerings affordable to all while allowing those who are more fortunate in their financial circumstances an opportunity to practice generosity. Generally, the middle "Our Cost" value on the sliding scale is the amount needed to fully cover the costs of your attending an offering.
There are 3 levels on our sliding scale fees in addition to scholarship options.
Supporting Tuition: At this level, your registration fees somewhat exceed the costs of your attending the program. This is an offering to help subsidize the reduced fees paid by others who have more challenging financial circumstances.
Our Cost Tuition: At this level, your registration fees fully cover the costs of your attending the program.
Subsidized Tuition: At this level, your registration fees do not fully cover the costs of your attending the program. If you select this level, your registration will be subsidized by others, either via the general donations people offer or through the additional fees paid by those selecting a Supporting Level fee.
Donations
Donations are another way to support the accessibility provided by our sliding scale. Will you help?
Mindfulness Northwest is a 501(c)(3) non-profit organization.
QUESTIONS?
Please don't hesitate to get in touch.
Registration Policies
By signing up for a Mindfulness Northwest event you agree to the following:
EMAIL
Event registrants are automatically signed up for our emails, including a monthly newsletter, upcoming program announcements, and other updates. You can unsubscribe from these emails at any time by clicking the unsubscribe link at the bottom of the email.
ELIGIBILITY
Unless otherwise stated, our courses and retreats are designed for adults. If you (or an individual for whom you are registering) are less than 18 years of age, please contact the office before registering.
We also ask that people who are attending our programs together please register separately.
FINALIZING REGISTRATION
Registration is not complete until you have paid your registration fee or started your payment plan. You have 24 hours to do this. Please contact us if you need to request special arrangements.
CANCELLATION AND REFUND POLICIES
All event registrations include a $30 non-refundable processing fee. Refunds for cancellation always have this fee deducted.

Registrations are non-transferable, and we do not provide credit for cancelled registrations or missed classes.

Refunds and cancellation from our programs:

Cancel up to 1 month before the event begins: Receive a full refund less the $30 non-refundable processing fee.
Cancel between 1 month and one week before the event begins: Receive a refund of 50% of the

registration

fee.
Cancel under one week before the event begins: No refunds. To receive a refund, you must let us know at least one week before the event begins.
RECORDINGS & PHOTOGRAPHY
As a participant you agree not to take photos, audio recordings, or video recordings of our classes or other class participants.
Note that Mindfulness Northwest may make audio/video recordings of our instructors for certification and training purposes. These recordings are for internal use only.
COVID POLICY
By attending a Mindfulness Northwest event you agree to abide by our current Covid-19 Policy.
Our Cancellation Policy
CANCELLATION AND REFUND POLICY
When you register for any program at Mindfulness Northwest your registration signifies agreement to the following policy?
All event registrations include a $30 non-refundable processing fee. Refunds for cancellation always have this fee deducted.

Registrations are non-transferable, and we do not provide credit for cancelled registrations or missed classes.

Refunds and cancellation from our programs:

Cancel up to 1 month before the event begins: Receive a full refund less the $30 non-refundable processing fee.
Cancel between 1 month and one week before the event begins: Receive a refund of 50% of the 

registration

 fee.
Cancel under one week before the event begins: No refunds. To receive a refund, you must let us know at least one week before the event begins.
ARE EXCEPTIONS EVER MADE TO THIS POLICY?
Yes. At our discretion we may grant exceptions to this policy on compassionate grounds. Please let us know your situation if you would like to be considered for a compassionate exception.
Our Class Make Up Policy
If you are enrolled in one of our multi-week classes and need to miss a class it is possible to make up that class session during a different class if we have one available during the same calendar quarter.
We are sorry but we cannot offer a make up session in a subsequent quarter's class or maintain a credit towards the future if you are unable to attend one or more of the sessions of the class you're enrolled in.
This policy is applicable to Mindfulness-Based Stress Reduction (MBSR) and Mindful Self-Compassion (MSC) as we generally run more than one session of these courses in the same quarter.
You may email us at office@mindfulnessnorthwest.com or call 360-830-6439 to make arrangements.
Please provide the name of your current class, teacher's name, location, day of the week, and the session you'll be missing (e.g. Class 6 of Beth's Tuesday evening MBSR Online).
Discounts and Scholarships
Mindfulness Northwest offers discounts and scholarships. Our mission is to make mindfulness accessible.
For all of our programs, we offer a sliding scale for tuition which includes scholarship rates.
No need to apply; simply choose the level that's the best fit for your budget. MNW alumni receive a discounted rate for some events. We also provide a 4-month interest-free payment plan option, available during registration.
We're a non-profit with the mission to provide accessible mindfulness training as broadly as possible, in the Pacific Northwest and beyond.
To that end, we have established an Accessibility Fund and request your generous help! These funds help us bring mindfulness training to those who might not otherwise be able to access it. We offer sliding scale fees, individual scholarships, and discounted and pro-bono trainings for non-profit organizations. Thank you very much for your support.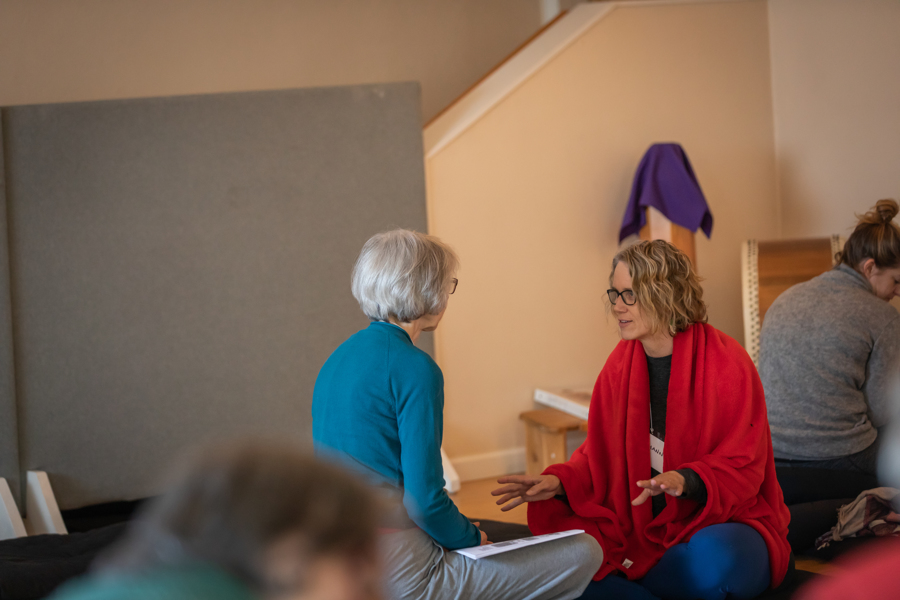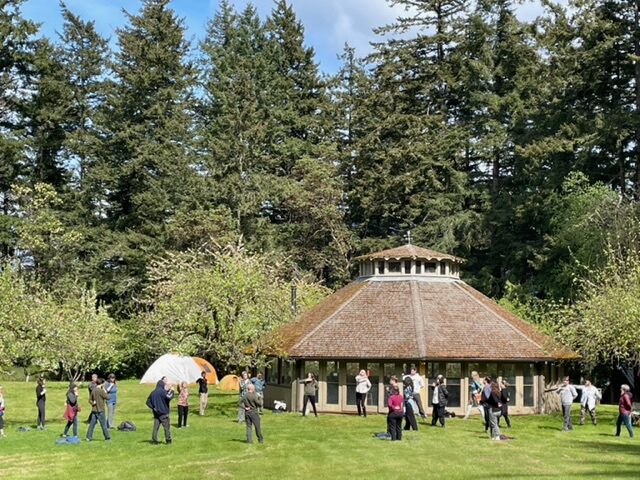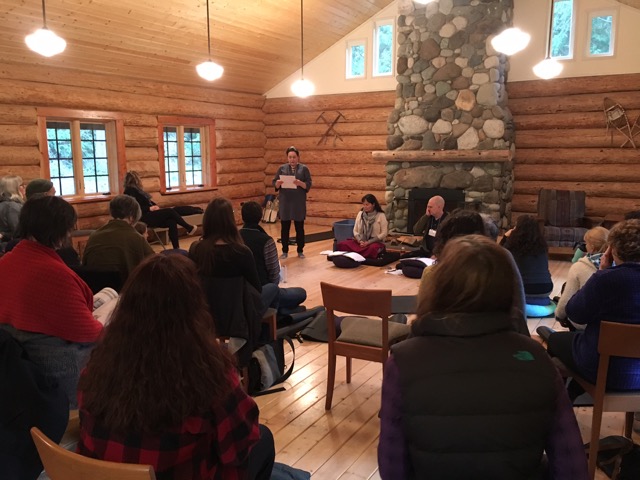 accessibility fund & Impact
In service of our core mission to provide mindfulness training as broadly as possible, our Accessibility Fund is an essential support for our deeply discounted scholarships, pro-bono trainings for non-profits, and broad sliding scale pricing.
Annually:
4,000 people participate in our programs, from 90 minute workshops to 7 day retreats
200+ individuals participate through deeply discounted scholarships
5-10 pro-bono trainings are offered to non-profits in the Northwest and beyond

Hundreds of students use our sliding scale prices to fit mindfulness training into their lives

At least a dozen people take our intensive teacher trainings to share mindfulness with their own communities
Through community support of the Accessibility Fund, we've been able to continue these offerings even as we've gone through several lean pandemic years. With your vital support, Mindfulness Northwest will be able to continue enacting our mission of offering affordable & accessible mindfulness training, in the Pacific Northwest and beyond.
Words from Founder & Executive Director, Tim Burnett
I founded Mindfulness Northwest in 2011 with curiosity about whether the valuable mindfulness and meditation techniques I'd been practicing since the 1980's in Buddhism might be helpful to a broader audience.
To my surprise and delight, the answer has been a resounding YES. Participants in our programs report back regularly that including mindfulness in their daily lives is a real game changer – that it helps them navigate stressful situations, be more available to their loved ones, friends and colleagues, and reconnect with their deeper selves.
Fast forward to now and Mindfulness Northwest with its staff of 10 serves about 4,000 people each year in a variety of programs; from workplace trainings and wellness programs, to community classes and retreats. We offer these programs up and down the Puget Sound region in the Pacific Northwest and nationally through Zoom.
Knowing that the financial resources of those interested in mindfulness training varies greatly, we've always offered broad sliding scale tuition, no interest payment plans, and scholarships for our programs.
Accessibility is a core value at Mindfulness Northwest, and at least 200 people each year join our programs with deeply discounted scholarships to make mindfulness more accessible.
To increase our impact further, we've been offering mindfulness facilitator trainings since 2014. One of our graduates recently reached out to me to say, "Thanks to your training, I've been able to guide thousands of people into presence and connection."  It's an intensive training with significant cost, and can be a transformative experience, so it's wonderful to offer scholarships for our teacher trainings.
I live in gratitude for this supportive community, which continues to grow and serve people in the Puget Sound region and now far beyond with online programs. You can be sure that your donation to our Accessibility Fund is directly contributing to the well-being of others.
All best wishes,
Tim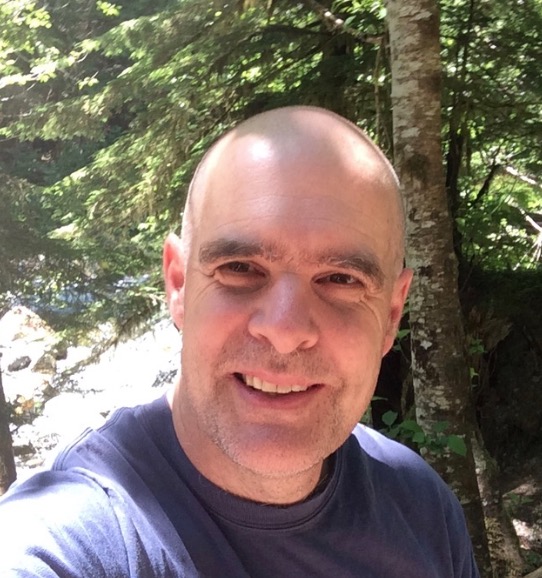 Your Donation funds:
$5 – We are grateful for any amount you give!
$25 – Support of our free online community offerings, including the weekly Midday Mindfulness and monthly Chronic Pain Drop-in group
$100 – Sustaining our sliding-scale pricing, allowing folks with a wider range of financial resources to benefit from learning mindfulness in community
$250 – One deeply discounted scholarship to our 8-week evidence-based trainings, MBSR and MSC
$500 – One scholarship to a 7-day silent meditation retreat
$750 – Three scholarships to a 5-day residential retreat
$1000 – Six scholarships to one of our immersive and revitalizing weekend retreats
Mindfulness Northwest is a 501(c)(3) non-profit (EIN: 45-5363026). All donations are tax-deductible to the fullest extent of the law.
Our office address is 214 N. Commercial Street #103, Bellingham, WA 98225.