Harmony Hill (South Puget Sound)
7362 E State Route 106
South Puget Sound (Union), WA 98592
Harmony Hill is a beautiful, quiet, cozy retreat center located in Mason County just off the southern shore of Hood Canal. This spectacular non-profit retreat center and its staff are dedicated to offering a place of refuge, peace and deep healing. Spaces are open, bright and full of thoughtful touches like freshly cut flowers and warm blankets. Harmony Hill is located approximately 2 hours from Seattle, 1½ hours from Tacoma, 45 minutes from Bremerton or Olympia and 20 minutes from Shelton.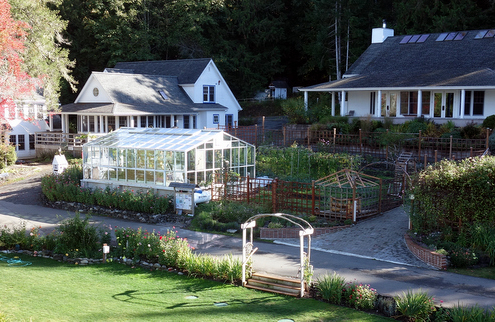 HARMONY HILL'S COVID POLICIES:
Masking is requested in the dining hall when not eating. Otherwise, masking is recommended, not required.
Harmony Hill staff are all vaccinated, and wear masks indoors when in contact with guests.
Harmony Hill has implemented other safety guidelines and procedures to help prevent the spread of the virus, including: Enhanced cleaning and sanitizing including handwashing stations, hand sanitizer available in every room, frequent cleaning and disinfection of high-touch surfaces, cleaning and sanitizing of rooms and meeting spaces with an electrostatic sprayer; HEPA air cleaners in meeting spaces; and Increased air ventilation whenever possible.
​​–-​​–-
Our programs originate in the beautiful Pacific Northwest, home to the Coast Salish people since time immemorial. We humbly acknowledge that we are here as a result of colonialism. We are grateful to the Lhaq'te'mish (Lummi Nation), Nuxwsá7aq (Nooksack), Dxʷdəwʔabš (Duwamish), and our other native neighbors for their ongoing leadership and advocacy on behalf of our common home.
Upcoming Programs at Harmony Hill (South Puget Sound)
No programs at this venue