Nalanda West (Seattle)
3902 Woodland Park Ave N #7929
Seattle, Washington 98103
Nalanda West is located at 3902 Woodland Park Ave North in Seattle. Our classes generally meet in the Community Room.
Parking: Nalanda West has a parking lot that can be used and there is also lots of street parking.
Accessibility: ADA access and parking are not available.
Driving Directions (Traveling North or South on I-5):
Take the NE 45th St Exit (#169).
Turn WEST onto NE 45th St (that would be a RIGHT when coming from the North, and a LEFT when coming from the South). Go about 1/3 mile.
Turn LEFT onto Eastern Ave N. Go about 1/3 mile.
Turn RIGHT onto N 40th St. Go about 2/3 mile.
Turn LEFT onto Woodland Park Ave N.
Nalanda West will be at the end of the block on your LEFT.
Our programs originate in the beautiful Pacific Northwest, home to the Coast Salish people since time immemorial. We humbly acknowledge that we are here as a result of colonialism. We are grateful to the Lhaq'te'mish (Lummi Nation), Nuxwsá7aq (Nooksack), Dxʷdəwʔabš (Duwamish), and our other native neighbors for their ongoing leadership and advocacy on behalf of our common home.
Upcoming Programs at Nalanda West (Seattle)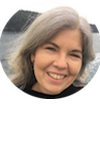 January 8
(Sunday afternoon)
Seattle
3-hour workshop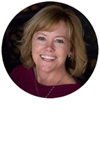 January 25
(Wednesday afternoons)
Seattle
8-week course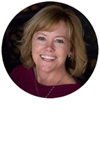 April 6
(Thursday evenings)
Seattle
8-week course