Samish Island Campground and Retreat Center
11633 Scott Road
Bow (Samish Island), Washington 98232
We rent a wonderful church camp on Samish Island in the Samish River delta of Skagit County (roughly 90 minutes north of Seattle, 40 minutes south of Bellingham and 2 hours south of Vancouver, BC). Samish Island is connected by road to the mainland (no bridge or ferry is needed). Our hosts, the Community of Christ, offer their beautiful land and facilities to us at very reasonable cost as part of their mission to promote and support community.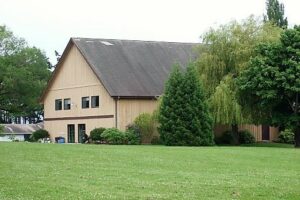 Transportation
Please note that no public transportation is available all the way to Samish Island. If you need a ride or want to help others with transportation, please contact us to arrange a potential carpool.
Flying to Western Washington for an event at Samish Island? We recommend using Seatac Airport. Take the Bellair Airporter Shuttle from Seatac to Burlington, then order an Uber/Lyft for a 20-minute ride to Samish Island.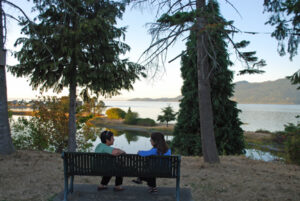 Accommodations
Samish Island offers Rustic Cabins (walk to the community bath hall), E-Cabins (newer construction, shared bathroom), and Tent or RV camping.
Samish Island "Campground" does not require camping. There are two types of cabins: rustic cabins, which are simple plywood cabins built in the 1950's – they have heat, beds, and share campground bathroom buildings; and e-cabins, which are modern motel-level buildings where two units share a bathroom.
The 40 rustic cabins are quieter and simpler but one must walk across the lawn to the bathrooms.
The 16 e-cabins are lighter, more modern, and share a bathroom. There can be more noise in e-cabins due to the sharing of the bathroom and we ask e-cabin residents to be very careful of the noise from doors and bathroom fixtures so as not to disturb their neighbor.
A surcharge is required for lodging in the more modern e-cabins.
Consider helping us make e-cabins available to more people by requesting double occupancy. We will do our best to match you with a compatible roommate and to honor requests for roommates if you are coming to retreat with a friend.
During the registration process, you may request one of these options: rustic, e-cabin with double occupancy, e-cabin with single occupancy, or RV or camping.
Emergency Contact
Samish Campground Manager (24-hour): Phone: 360-766-8125. Please leave this number with anyone who may need to contact you so that you can turn off your cell phone while attending your event. The camp manager will come find you right away if you receive a message.
We look forward to practicing with you in-person — safely!
COVID Policies
You can find the Mindfulness Northwest COVID policy HERE. For this location's COVID policy, read on.
At Samish Island Campground:
1) Groups will be required to maintain documentation of vaccination for each participant.
2) Masks are required regardless of vaccination status, while indoors, except eating and sleeping.
3) Social distancing is required indoors.
4) Each group will designate a person to be the COVID precaution leader. This person may or may not be the director, and will be responsible for ensuring participant safety/compliance.
5) 100% of kitchen staff will be vaccinated.
Our programs originate in the beautiful Pacific Northwest, home to the Coast Salish people since time immemorial. We humbly acknowledge that we are here as a result of colonialism. We are grateful to the Lhaq'te'mish (Lummi Nation), Nuxwsá7aq (Nooksack), Dxʷdəwʔabš (Duwamish), and our other native neighbors for their ongoing leadership and advocacy on behalf of our common home.
Upcoming Programs at Samish Island Campground and Retreat Center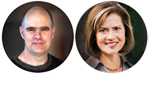 March 25 - 27
Bow (Samish Island)
learn more & register