Semiahmoo County Park Cannery Lodge (Whatcom County)
9261 Semiahmoo Pkwy
Blaine (Semiahmoo), WA 98230
We use the historic Cannery Lodge at Semiahmoo County Park near Blaine, Washington, for many of our day-long retreats. Days of Mindfulness at Semiahmoo are included in many of our multi-week classes and also offered for stand-alone registration.
We look forward to practicing with you in-person — safely! You can find the Mindfulness Northwest COVID policy HERE. For this location's COVID policy, read on.
At Cannery Lodge at Semiahmoo, masks are optional for all vaccinated guests. Unvaccinated guests must wear a mask.
Our programs originate in the beautiful Pacific Northwest, home to the Coast Salish people since time immemorial. We humbly acknowledge that we are here as a result of colonialism. We are grateful to the Lhaq'te'mish (Lummi Nation), Nuxwsá7aq (Nooksack), Dxʷdəwʔabš (Duwamish), and our other native neighbors for their ongoing leadership and advocacy on behalf of our common home.
Upcoming Programs at Semiahmoo County Park Cannery Lodge (Whatcom County)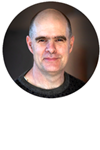 In person in Blaine (Semiahmoo)
1-day retreat