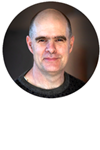 ONLINE
1-day retreat
There is way too much in my heart to try to put it on paper.  I feel changed inside, mindfully, as a result of this retreat.
During this day-long retreat, we will be guided in a sequence of meditation and mindfulness practices including: sitting meditation, the body scan, walking meditation, gentle mindful yoga, and contemplative practices like the loving-kindness meditation.
The retreat is ideal for people with some mindfulness or meditation experience. Introductory information about mindfulness will not be provided at this session. Rather, we will dive right in to guided practice. If you are totally new to meditation this day may be a challenge; however, all are welcome. For some, "jumping in" is a great way to start.
For what to expect at an online retreat, click HERE.
SCHEDULE
Saturday, May 7
9am – 4pm PST
TEACHER
LOCATION
Offered Live Online. Zoom link will be sent to you by email once you register.
COST
Tuition is offered on a sliding scale ($50-$95). We also offer payment plans.
Register for this program
Registration is closed for this program.