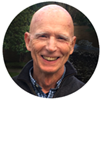 March 28 
 (cancellation date)
ONLINE
3-hour workshop
Cultivate a joyful, nourishing relationship with food in this gentle, supportive, 3-hour workshop.
Mindfulness is the capacity to bring full attention and awareness to one's experience, in the moment, without judgment. Mindful eating helps us become aware of our thoughts, feelings, and physical sensations related to eating, reconnecting us with our innate inner wisdom about hunger and satiety.
In this evidence-based workshop, we'll grow in awareness of our seven kinds of hunger while discovering a healthy, delicious relationship with food.
NOTE: Please bring a prepared snack or a meal to this online workshop, whatever you would enjoy eating, with a variety of flavors and textures. It's important that the food you bring is fully prepared for this experience of mindful eating.
SCHEDULE
Saturday, April 9
9am – 12pm PST
TEACHER
LOCATION
Offered Live Online. Zoom link will be sent to you by email once you register.
COST
Tuition is offered on a sliding scale ($55-$100). We also offer payment plans and a limited number of scholarships for each program. No need to apply; simply choose the amount that's right for your budget.
Register for this program
Registration is closed for this program.