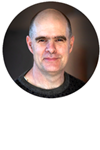 ONLINE
6-hour workshop
A one-day workshop exploring forgiveness. Forgiveness isn't easy. It isn't quick. And it doesn't solve everything. But there are few better ways to heal the wounds of harm we all hold within us.
From slights, confusions, and misunderstandings to outright abuse and even violence, we've all been on the giving and receiving end of harm. We may even harm ourselves at times. When the energy and memories of these troubles lodge in our hearts, additional challenges result.
What to do?
This one-day online workshop suggests the practice of forgiveness as a powerful way to recover from harm, reducing the impact of the difficult things that happen. Forgiveness helps us heal and move on.
Join Senior Teacher and Mindfulness Northwest Executive Director Tim Burnett in this innovative new workshop exploring forgiveness. The day will include exercises, discussion, and exploration around our topic in a safe space. A helpful info packet will be provided to support your continuing practice.
SCHEDULE
Saturday, December 11
10am – 4pm PST
TEACHER
Tim Burnett
LOCATION
Offered Live Online. Zoom link will be sent to you by email once you register.
COST
Tuition is offered on a sliding scale ($95-$190). We also offer payment plans and a limited number of scholarships for each program. No need to apply; simply choose the amount that's right for your budget.
Register for this program
Registration is closed for this program.