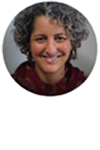 ONLINE
6-week course
Anxiety? Procrastination? Stress Eating?
Do you feel stuck in patterns that keep you from living your life?
WHY MINDFULNESS BASED HABIT CHANGE
We often run on auto-pilot, finding ourselves caught in unhealthy habit patterns such as overeating, spending endless time online, getting angry, or stuck in worrying thoughts.
Mindfulness can help us to see our patterns, how they impact us, and give us the space and choice to step out of those habits that do not serve us.
This 6-session course is based on the work of psychiatrist and neuroscience researcher Judson Brewer, MD, PhD., and integrates both ancient wisdom and new learnings from neuroscience. Learn more about Dr. Jud and his innovative approach here or listen to his Ted Talk.
WHAT TO EXPECT
In this interactive class we will learn from ancient wisdom, modern brain science and our own practice and experience to:
Become aware of habit loops
Explore the results of our actions
Tune-in to the effects of healthy, life-sustaining habits
Discover the freedom of choice 
Our time together will include:
Mindfulness practices
Individual reflection and journaling
Short didactic sessions
Small and large group discussions 
Participants also will receive suggestions and resources for daily home practice.
Note: This workshop is appropriate for those who have some experience with mindfulness practice.
Recommended Reading: Unwinding Anxiety: Train Your Brain to Heal Your Mind
SCHEDULE
Thursdays, September 15 – October 20
6 – 7:30pm PST
TEACHER
Lish (Alicia) Dorosin, M.Ed., has been an educator and mindfulness practitioner for over twenty years. Trained by Dr. Jud Brewer as a Habit Change Facilitator, Lish taught in this capacity for four years at the University of California at San Francisco Osher Center. She currently teaches mindfulness online at surgical residency programs across the country and in person at the Oakland Zoo. She is a qualified MBSR instructor and serves as a retreat manager at the Insight Retreat Center.
LOCATION
Offered Live Online. Zoom link will be sent to you by email once you register.
COST
Tuition is offered on a sliding scale ($170 – $280). We also offer payment plans and a limited number of scholarships for each program. No need to apply; simply choose the amount that's right for your budget.
CONTINUING ED FOR EDUCATORS
Up to 9 Clock Hours are available for Washington State teachers, administrators, and educational staff associates who take this course. Mindfulness Northwest is an approved provider through Washington State OSPI.
Register for this program
Registration is closed for this program.