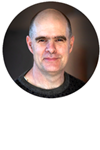 ONLINE
This 8-week course includes:
Guided instruction in mindfulness meditation practices
Gentle stretching and mindful yoga
Group dialogue and small group exercises
A 60-page workbook with short readings, a guide to the course, and resources to support your ongoing investigation of mindfulness
Decades of research show that Mindfulness-Based Stress Reduction (MBSR) reduces chronic pain and boosts the immune system; addresses painful mental states like depression and anxiety; minimizes emotional reactivity and promotes well-being; increases flexible attention and sharpens mental focus; and actually thickens grey matter in the areas of empathy and problem-solving. Happiness can be a delightful by-product.
Please see our MBSR page for full details about this well-researched class. Designed by Jon Kabat-Zinn and the Center for Mindfulness at the UMass Medical Center.
Before registering, please watch this video, under "What Are Our Classes Like?" in the FAQs, from Executive Director Tim Burnett.
SCHEDULE
Sundays, September 19 – November 14
6pm – 8:30pm PST
No Class October 10
All-Day Retreat: Saturday, October 30, 9am – 4pm PST
TEACHER
Tim Burnett
LOCATION
Offered Live Online. Zoom link will be sent to you by email once you register.
COST
Tuition is offered on a sliding scale ($285-$530). We also offer payment plans and a limited number of scholarships for each program. No need to apply; simply choose the amount that's right for your budget.
Register for this program
Registration is closed for this program.