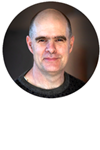 ONLINE
5-week course
The Physicians' Well-Being Network and Mindfulness Northwest are happy to continue to provide this program to enhance the health of regional healthcare professionals.
Join us in an investigation of mindfulness from the inside out. Mindfulness for Healthcare Professionals is based on Mindfulness-Based Stress Reduction (MBSR). MBSR is the best researched mindfulness intervention with positive research indications for:
Reduced stress and anxiety while working
Reduced burnout
Improved communication and relationships with patients
Better patient outcomes
Improved communications and relationships with co-workers
Improved focus and creativity
Greater job satisfaction
Designed for busy healthcare workers, Mindfulness for Healthcare Professionals (MHP) offers a deep taste of mindfulness training in a shorter 5-week period.
ELIGIBILITY
This course is for healthcare professionals (including administrative staff) and therapists. Spouses and partners are welcome to join the class.
COURSE DETAILS
Mindfulness for Healthcare Professionals is a structured 5-week, 16 hour course on mindfulness that promotes stress reduction, health and well-being. This highly participatory, practical class includes:
Guided instruction in mindfulness meditation practices
Guided instruction in stretching and mindful yoga
Group dialogue and small group exercises
Daily home assignments
This course has been offered to physicians, healthcare professionals and therapists at many regional medical centers since 2012 including UW Medicine, Evergreen Health, The Everett Clinic, Seattle Cancer Care Alliance, and the Skagit Valley Medical Center through the Northwest Washington Medical Society or co-sponsored with the Washington Physicians Health Program.
SCHEDULE
Sundays, August 1 – 29
6pm – 8:30pm PST
No class on August 22
All-Day Retreat: Saturday, August 21, 10am – 4pm PST
TEACHER
Tim Burnett
LOCATION
Offered Live Online. Zoom link will be sent to you by email once you register.
COST
Tuition is offered on a sliding scale ($260-$485). We also offer payment plans and a limited number of scholarships for each program. No need to apply; simply choose the amount that's right for your budget.
Register for this program
Registration is closed for this program.