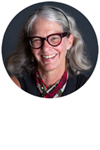 ONLINE
5-week course
For Kaiser Permanente Healthcare Professionals:
An ONLINE class teaching the fundamentals of mindfulness and MBSR sponsored by WPMG.

Join us for an investigation of mindfulness from the inside out. Mindfulness for Healthcare Professionals is based on the Mindfulness-Based Stress Reduction (MBSR) program. MBSR is the best researched mindfulness intervention with positive research indications for:
Choosing appropriate mindfulness training techniques for high stress situations.
Utilizing appropriate mindfulness practices to mitigate the risk factors for burnout.
Discussing strategies with peers for a more positive, mindful engagement in work and home situations.
Identifying helpful vs. unhelpful thought patterns, problem solving, emotional regulation, and meaning-focused coping strategies.
Demonstrating meaningful change in personal mindfulness, perceived stress, and burnout as shown in standardized measures administered pre- and post-activity.
Eligibility
This course is open to all  Kaiser Permanente healthcare professionals in Washington State. 
Course details
Mindfulness for Healthcare Professionals is a structured 5-week course on mindfulness that promotes stress reduction, health and well-being. This highly participatory, practical class includes:
Guided instruction in mindfulness meditation practices
Gentle stretching and mindful yoga
Group dialogue and small group exercises
Daily home assignments
Guided audio files for home practice
A 60-page workbook with short readings, a guide to the course, and resources to support your ongoing investigation of mindfulness (provided in digital PDF format)
Please see our MBSR page for full details about the well-researched MBSR class (designed by Jon Kabat-Zinn and the Center for Mindfulness at the U Mass Medical Center) upon which this Mindfulness for Healthcare Professionals course is based.
Schedule
Six (6) meetings: 5 regular class sessions Thursdays, 6:30 – 9pm, skipping Oct. 14, 2021.
One extended session on Saturday, October 2,  from 9am – 3pm.
SCHEDULE
Thursdays, September 16 – October 21
6:30pm – 9pm PST
No class October 14
All-Day Retreat: Saturday, October 2, 9am – 3pm PST
TEACHER
Beth Glosten
LOCATION
Offered Live Online. Zoom link will be sent to you by email once you register.
COST
This course is free for all KP WPMG and KFHPWA employees.
Register for this program
Registration is closed for this program.