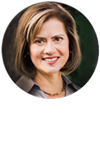 ONLINE
1-day training
This Live Online Workshop offers participants the opportunity to learn and experience the key practices and exercises of Mindful Self-Compassion in a weekend setting from the comfort of your own home. It is a condensed version of the eight-session, empirically-supported Mindful Self-Compassion training developed by Christopher Germer and Kristin Neff.
Workshop activities include short meditations, reflective writing, experiential exercises, group discussion, and inquiry into our emotional and cognitive patterns around self-care, self-esteem, and self-criticism. The result? More self-compassion.
In this course, you will:
Practice mindfulness and self-compassion in daily life
Learn how to handle difficult emotions with greater ease
Learn how to motivate yourself with kindness rather than criticism
Take a fresh look at challenging relationships, old and new
Learn tools to manage caregiver fatigue
Practice the art of savoring and self-appreciation
Be able to teach simple self-compassion practices to others
Getting ready for a multi-day online Workshop
You will need a quiet room or corner (headphones can help) for our periods of formal practice. You can do our integrated online Workshop at home or you could consider booking yourself a stay somewhere for personal time away. Both work well.
Prerequisites
No previous experience with mindfulness or meditation is required to attend this Workshop. As this is a resource-building Workshop, we will be learning and practicing skills to help us offer ourselves the kindness that we need. At times, difficult emotions may emerge and participants are asked to attend to their own safety and wellbeing as best they can. The Workshop Instructors will also be available to support participants as we proceed through the weekend together; we are committed to making the journey safe, interesting, and enjoyable for everyone.
More info on Mindful Self-Compassion is available here. Before registering, please watch this video, under "What Are Our Classes Like?" in the FAQs, from Executive Director Tim Burnett.
SCHEDULE
Friday, October 22 – Sunday, October 24
Fri: 7 – 9pm PT
Sat & Sun: 9am – 4:30pm PT (with lunch break 12 – 1:30pm)
TEACHER
Catherine Duffy
LOCATION
Offered Live Online. Zoom link will be sent to you by email once you register.
COST
Tuition is offered on a sliding scale ($130-$245). We also offer payment plans and a limited number of scholarships for each program. No need to apply; simply choose the amount that's right for your budget.
Registration closes at 11:55pm on Thursday, October 21.
Register for this program
Registration is closed for this program.