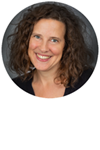 March 21 
 (Monday evenings)
ONLINE
2-week workshop
Learn to befriend yourself in this 3-hour workshop, offered in two 1.5-hour sessions.
Mindfulness is the first step in emotional healing – being able to turn toward and acknowledge our difficult thoughts and feelings (such as inadequacy, sadness, anger, confusion) with a spirit of openness and curiosity.
Self-compassion involves responding to these difficult thoughts and feelings with kindness, sympathy and understanding. We're then able to soothe and comfort ourselves when we're hurting. Research has shown that self-compassion greatly enhances emotional well-being. It boosts happiness, reduces anxiety and depression, and can even help maintain healthy lifestyle habits such as diet and exercise.
Join us for this warm, nourishing workshop to get a taste of Mindful Self-Compassion.
SCHEDULE
Mondays, March 21 & 28
7:00 – 8:30pm PST
TEACHER
LOCATION
Offered Live Online. Zoom link will be sent to you by email once you register.
COST
Tuition is offered on a sliding scale ($45-100). We also offer payment plans and a limited number of scholarships for each program. No need to apply; simply choose the amount that's right for your budget.
Register for this program
Registration is closed for this program.