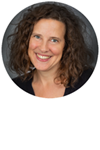 January 20 
 (cancellation date)
In person in Bellingham
Mindful Self-Compassion is an eight-week course with an additional weekend session. It's the practice of learning to befriend yourself, especially when things are tough. It can be learned by anyone.
Research has shown that self-compassion greatly enhances emotional well-being. It boosts happiness, reduces anxiety and depression, and can even help maintain healthy lifestyle habits such as diet and exercise. Being both mindful and compassionate leads to greater ease and joy in our daily lives.
Mindful Self-Compassion (MSC) was developed by Christopher K. Germer, PhD, leader in the integration of mindfulness and psychotherapy, and Kristin Neff, PhD, pioneering researcher in the field of self-compassion.
To learn more about whether the time is right for you to register for this course, please see What Are Our Classes Like? in the FAQs, from Executive Director Tim Burnett.
IN MSC YOU WILL LEARN
How to stop being so hard on yourself
How to handle difficult emotions with greater ease
How to motivate yourself with encouragement rather than criticism
Mindfulness and self-compassion practices for home and everyday life
The theory and research behind mindful self-compassion
We ask that all participants wear facemasks and be fully COVID-19 vaccinated to attend in-person events.
 SCHEDULE
Sundays, January 23 – March 13
6:00pm – 8:45pm
Day of Mindfulness & Self-Compassion Retreat: Saturday, March 5, 9am – 4pm (at the Cannery Lodge at Semiahmoo)
TEACHER
Carolyn McCarthy
LOCATION
COST
Tuition is offered on a sliding scale ($355-$670). We also offer payment plans and a limited number of scholarships for each program. No need to apply; simply choose the amount that's right for your budget.
CONTINUING ED FOR EDUCATORS
Up to 26 Clock Hours are available for Washington State teachers, administrators, and educational staff associates who take this course. Mindfulness Northwest is an approved provider through Washington State OSPI.
Register for this program
Registration is closed for this program.