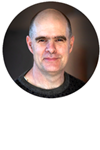 In person in ONLINE plus four in-person retreats
9-month training
MTTP TUITION BALANCE INFO AND REGISTRATION
The tuition balance includes all administrative and training costs for the following during your training year:
Opening 3-day retreat in September
Roots of Mindfulness 7-day retreat in October
Spring Weekend retreat in late March
Final training graduation retreat in May
All instruction with Tim Burnett and visiting teachers at the four study weekend seminars
Food and lodging are covered at all retreats (Samish Island Campground E-cabin fees not included)
Note: You are on your own for food and lodging at the Bellingham weekend seminars.
There are three options for paying the remaining $6200 tuition balance, due no later than September 7th:
Pay in full with a credit card
Open a 10-month, interest-free payment plan
Pay $6008 by check (at a 3% savings)
Monthly payment plans may be set up during the registration process below, through Partial.ly (a 3rd party online payment plan service which allows you to set up a payment plan with a credit/debit card or ACH payments).
If paying by check, choose the registration type "Check" and then after clicking Checkout ignore the request for a credit card and send a check to:
Mindfulness Northwest
214 N Commercial St #103
Bellingham, WA 98225
Note: If you have not already paid the $500 tuition deposit, please do so by following this link.
If you have any questions, please do not hesitate to reach out to office@mindfulnessnorthwest.com.
SCHEDULE
September 1, 2021 to May 22, 2022
See the MTTP 2021-22 Key Dates page for more details.
TEACHER
Tim Burnett
LOCATION
Bellingham area plus distance learning
COST
The tuition balance is $6200 if paying by credit card (or payment plan), or $6008 if paying by check.
Register for this program
Registration is closed for this program.