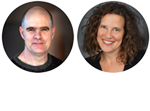 December 20 
 (cancellation date)
ONLINE
5-day retreat
Join us for a 5-day online silent retreat in the style of Mindful Self-Compassion (MSC) and Mindfulness-Based Stress Reduction (MBSR) — all in the comfort of your own home. The retreat will be a deep exploration of the roots of mindfulness and compassion practices, both experientially and through a series of talks on Buddhist teachings and connected ideas from philosophy, poetry, and the sciences.
DEEP WINTER RETREAT THEME
We'll explore the powerful Buddhist teaching of the Five Remembrances. These teachings ask the question: how can we deeply live through the truth of how things truly are for us as humans and mortals as we operate in this beautiful and suffering world? You can read more about this teaching here.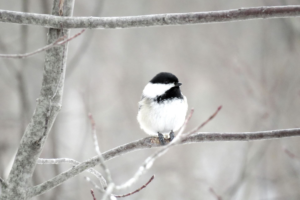 WHO IS THIS EVENT FOR
Students of mindfulness and compassion interested in deepening their practice
Teachers who'd like to strengthen their understanding of the Buddhist roots of contemporary mindfulness
Adults age 18 and over
PREREQUISITES
Before practicing for nearly a full week we recommend that you have experience with mindfulness or related contemplative practices. The retreat is designed first for graduates of the intensive 8-week classes in Mindful Self-Compassion and Mindfulness-Based Stress Reduction and should also be fine for those who have tasted mindfulness or meditation in teacher-led classes, retreats, or meditation centers. Contact us if you have questions about whether this retreat will be appropriate for you.
SCHEDULE
Our online retreat days will run from 7:00am PT until 8:30pm with breaks for meals and an ample open period in the middle of the day which can be used for more formal practice on your own, exercise, personal care, or any necessary home or work business that must be attended to. The full schedule is available here.
PREPARATION
You will need a quiet room or corner (headphones can help) for our periods of formal practice.
You can do our integrated online retreats at home or you could consider booking yourself a stay somewhere for a personal retreat. Both work well.
At home: we recommend a conversation with family or roommates. How can you arrange these five days together to give you the most space possible for this retreat?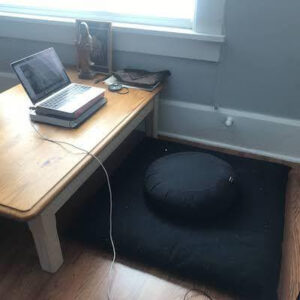 TEACHER TRAINING AND DEVELOPMENT
This retreat meets prerequisite requirements of a 5-day silent, guided retreat for the following teacher training programs:
ABOUT OUR ONLINE RETREATS
"I was surprised and delighted by how easily a sense of community developed in the online format."
"I learned that a retreat isn't really about going away. It's about giving permission and time and space to just practice."
"This format pushed me to establish a space for daily practice that works!"
"I never expected an online retreat to compare with live, but I got so much deep practice and insights."
"I felt deep relaxation which is important during these trying times."
SCHEDULE
Friday, January 7th at 6pm – Wednesday January 12th at 11am
TEACHERS
Tim Burnett & Carolyn McCarthy
LOCATION
COST
Tuition is offered on a sliding scale ($325 – $610). We also offer payment plans and a limited number of scholarships for each program. No need to apply; simply choose the amount that's right for your budget.
Registration closes at 11:55pm on Tuesday, January 4th.
For what to expect at an online retreat, click HERE.
Register for this program
Registration is closed for this program.