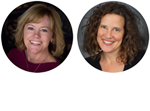 May 15 {}
In person in Federal Way
5-day program
SCHEDULE
Friday, August 19 – Wednesday, August 24
Friday 5pm – Wednesday 2pm
TEACHERS
Karen Schwisow & Carolyn McCarthy
LOCATION
Dumas Bay Centre (Federal Way)
COST
Tuition is offered on a sliding scale ($1155 – $2145), which can be paid in four interest-free monthly payments using the payment plan option at checkout. We also offer a limited number of scholarships. No need to apply; simply choose the amount that's right for your budget. Food, lodging, and teachings are included in our all-inclusive registration fees.
For what to expect at a residential retreat, click HERE.
CONTINUING ED FOR EDUCATORS
Up to 26 Clock Hours are available for eligible Washington State (K-12) teachers, administrators, and educational staff associates who take this course. Please check this page to confirm eligibility for clock hours. Mindfulness Northwest is an approved provider through Washington State OSPI.
We currently require that all participants wear masks and be fully vaccinated against COVID to attend this program. This policy may change between now and the event. For more details, see our COVID Policy.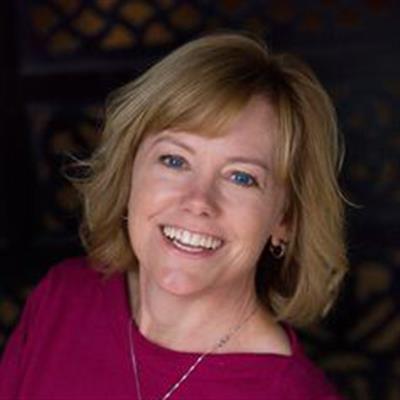 Karen Schwisow
Senior Teacher and Director of Mindfulness-Based Stress Reduction Teacher Training Karen Schwisow, E-RYT 500, has been teaching yoga and meditation to individuals and groups since 2005 and facilitating 8-week Mindfulness-Based Stress Reduction courses since 2011. She has been building a foundation of mindfulness in her own life since the early 90s. Her discovery of yoga in 2001 felt like finding a short-cut to a quieter mind and calmer heart. Training as a yoga teacher and co-founding Three Trees Yoga & Healing Arts Center in Federal Way, Karen has continued to learn and deepen her understanding of these ancient wisdom traditions and how they are relevant to our lives today. She has completed Therapeutic Yoga training through Subtle Yoga and is Certified to teach Mindfulness-Based Stress Reduction teacher by the Center for Mindfulness at the University of Massachusetts Medical School. Through compassionate listening, authenticity and humor she creates a welcoming container that empowers participants to experience their own innate ability to thrive.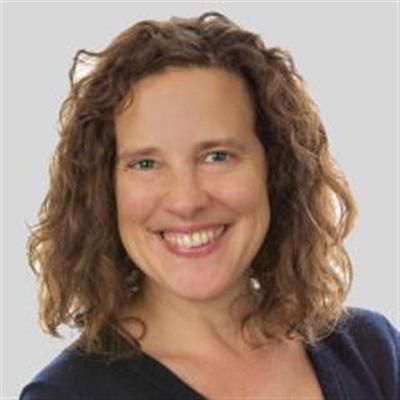 Carolyn McCarthy
A lifelong writer and performer who cultivates attentiveness and joy. Carolyn is certified to teach MSC by the UCSD Center for Mindful Self-Compassion and is a trained MBSR teacher through Mindfulness Northwest. She teaches in the hopes of moving us, individually and collectively, toward healing, wholeness, and love. Her practice supports her work in social justice, encouraging her to turn toward the difficult within and without. Zest, warmth, and wit enliven her teaching. Core practices: sitting meditation, time outside, solo living room dance parties. Visit her online at 
www.carolynmcc.com
.
SCHEDULE
Signing up for this course is a commitment to honor the schedule and attend all of the sessions. This includes periods of device-free silence and practices done on-site after the formal sessions.
Starts Friday with 3pm – 5pm check-in followed by dinner and first class session
Full days Saturday through Tuesday include daily practice and two classroom sessions each day
Closing on Wednesday; please plan to stay until 2pm.
LODGING
All rooms are singles with an en-suite half-bath (toilet and sink). Shower rooms are down the hall. Many rooms are on the first floor, and ADA accessible rooms are available upon request. Our main practice room is fully ADA accessible. Many rooms have window views of the mountains and Puget Sound.
Delicious meals will be catered and accommodating of any dietary restrictions. Please specify dietary needs in your registration.
Pricing & Registration
All-inclusive tuition for this intensive retreat is offered on a self-selected sliding scale, from $1,155 to $2,145, with a limited number of scholarship pricing spots also available until filled. This includes food, instruction and lodging for the entire retreat. Tuition can also be easily divided into a four month interest-free payment plan at checkout.
As a non-profit dedicated to making mindfulness accessible, we appreciate your support at whatever level you are able. For people who live close to this venue and wish to commute in every day, a discount is available upon request.
RECOMMENDED BEFORE REGISTERING
To learn more about whether the time is right for you to register for this course, please see What Are Our Classes Like? in the FAQs, from Executive Director Tim Burnett. This will give you a clear idea of the Mindfulness-Based Stress Reduction course which this intensive training offers in a residential retreat setting.
We look forward to practicing with you at Dumas Bay this August!

Register for this program
Registration is closed for this program.