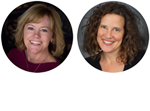 June 2 - 4, 2023
In person in South Puget Sound (Union)
Weekend retreat
Now more than ever, we need compassion: for ourselves, for each other, for the world. Compassion can be tender, like offering kindness. But it can also be fierce, like holding healthy boundaries, saying no, and standing up for ourselves and others. Developing this essential quality takes time, intention, and practice — especially given that females are often rewarded for doing the opposite.
Join us in cultivating both fierce and tender compassion with a warm community of women*. Be nourished by stepping away from your busy life, and by quiet, contemplation, and beauty.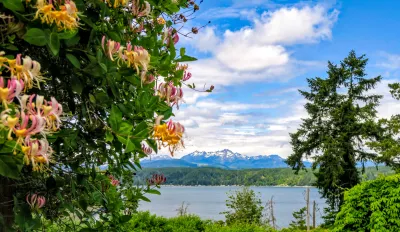 Harmony Hill Retreat Center is dedicated to healing. Nestled on 12 acres on the south side of Hood Canal with breathtaking Olympic mountain views, this tranquil retreat is the perfect setting to discover the richness of the present moment.
Some of this retreat will be held in silence, deepening your experience and allowing for introspection and personal growth.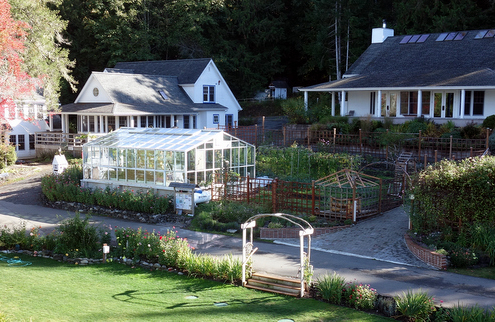 Gentle Yoga
Sitting Meditation
Walking Meditation
Stunning Scenery
Delicious, Organic Meals
Private or Shared Quarters
Warm Community & Discussion 
*All who identify as women are welcome. 
The retreat was so nourishing. The food was amazing and the instructors even more so! They have a warm, authentic, and caring energy that was felt deeply throughout the

retreat

.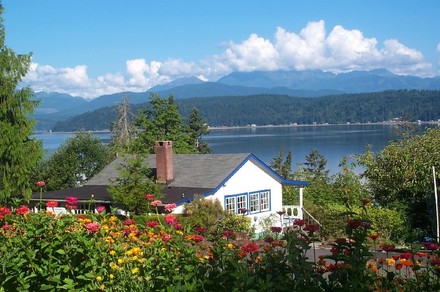 COST
REGISTRATION IS FULL.  Add your name to the waitlist by clicking/tapping the "Yes, please!" button at the bottom of the page. 
NOTE: If you have a specific lodging request (double, single, camping), please ALSO email that request to office@minfulnessnorthwest.com.
Camping: $350 
Double Occupancy: $650
Single Occupancy: $850  
Two $450 scholarships (Double Occupancy) are available until filled. No need to apply ​​– just select this tuition level when you register.
Includes nutritious vegetarian meals, lodging, and teachings.
Refreshing. Not only were Carolyn and Karen wonderful guides throughout the weekend, but the community built by all the

women

at the

retreat

was extremely special. As my first multi-day

retreat

, this was the perfect mix of silent practice, engaging dialogue, thoughtful instruction, and relaxing movement. I cannot wait to make this an annual refresh for myself!

More Details About this Retreat
WHO COMES TO RETREATS
All are welcome! We are honored to support each participant in their meditation practice regardless of their nationality, ethnicity, race, color, gender, gender identity, sexual identity, age, physical ability, political affiliation, or religion. Our retreats are suitable for beginning through experienced practitioners.
We are committed to offering support for any accessibility needs you have as we are able. Please contact us with any questions or requests related to accessibility prior to registering for a course.
YOUR FIRST LONGER RETREAT?
IS RETREAT RIGHT FOR YOU?  Meditation retreats are not right for everyone. If you have a history of trauma or acute psychological issues consider checking with a mental health professional to decide if intensive retreat practice would be supportive. If you have questions or concerns about whether a retreat is right for you, please contact us at office@mindfulnessnorthwest.com.
STRUCTURE AND PARTICIPATION
PRACTICING IN SILENCE
There will times of silence built into the schedule.
Participants are expected to follow guidelines around silence and participation:

not speaking to other participants including close friends or partners you are attending with
not using technology of any form

Necessary communication with the retreat teachers can be done via a notes station or by taking them aside.
The intention of silence on retreat is to settle deeply into your own experience and to not interact with others, allowing everyone space to have the retreat they need to have — including you!
PERSONAL AND INTERPERSONAL SAFETY
Participants are expected to be sensitive and responsive to these guidelines and the needs of fellow participants as fully as possible.
Please do not take photos or make recordings of other participants or the teachers.
Do not use alcohol or mind altering drugs of any kind.
Emergency contact information to share with loved ones is generally included on our venue pages. Venue staff and Mindfulness Northwest instructors will make sure you receive incoming messages promptly while your phone is off. If you are expecting an urgent message please let your instructor know.
Instructors are available at all times to offer support, including conversation if needed.
WHAT TO BRING
Face masks ​​– please check our COVID policy for our current guidelines around masking. While masks may not be required at your training, it's always a good idea to bring some.
Warm clothes in layers (sweater, and jacket, etc) as we will be going in and out of doors as we move between buildings.
Rain coat AND umbrella. This is the Pacific Northwest.
Shoes that are (1) fine walking in damp grass and (2) slip-on if possible. We take shoes on and off frequently. Slippers for the practice room can also be nice to have.
Toiletries and overnight things (Harmony Hill provides towels and bedlinens.)
A yoga mat if you have a favorite. We are able to bring mats to share.
Meditation cushions / supplies – if you have a meditation cushion(s), a bench or other sitting gear feel free to bring it. We are able to bring a limited supply of cushions. Note that there are plenty of chairs available.
ACCOMMODATIONS: Rooms are generally shared (two single beds per room) with a mix of shared and private baths. There are limited options of a single occupancy for a fee.  Campers can use the showers and restroom facilities located in the Great Hall.   Each building has a kitchen area with guest accessible refrigerator, microwave, and coffee/tea station. Please clean up after yourselves in the kitchen areas.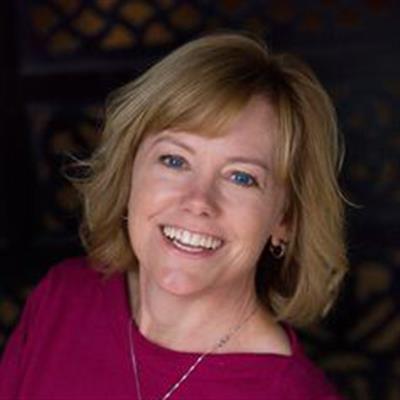 Karen Schwisow
Karen has been a teacher of yoga and meditation since 2005. She continues to deepen her understanding of these ancient wisdom traditions and how they are relevant to our lives today.  Through compassionate listening, authenticity and humor she empowers you to experience your own innate ability to heal and thrive. She is a Certified MBSR teacher through UMass Medical Center, and Founder of Three Trees Yoga & Healing Arts Center in Federal Way.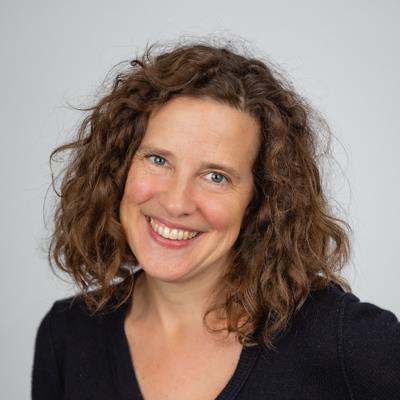 Carolyn McCarthy
Carolyn is a lifelong writer and performer who cultivates attentiveness and joy. With a degree in Latin American Studies and Women's Studies, she uses mindfulness to support the work of social justice, turning toward the difficult within and without. Zest, warmth, and wit enliven her teaching. Carolyn is a certified Mindful Self-Compassion teacher through the UCSD Center for Mindfulness. Her core practices: sitting meditation, time outside, solo living room dance parties. Visit her online at www.carolynmcc.com.
Register for this program
Registration is closed for this program.